Directions for installing the new reservation app for your phone.
1- Download the "Gingr for Pet Parents" app on your phone
2- Once installed, click on open, then add Bark-N-Bubbles by clicking on ADD A FACILITY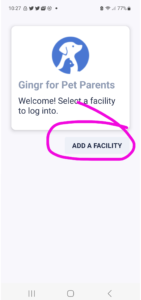 3- Now enter 926245   This is  your code for Bark-N-Bubbles.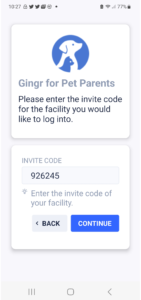 4- Bark-N-Bubbles should show up at the bottom, click on it to sign in and/or create a login to our new system.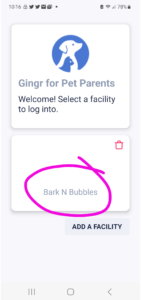 5- Please enter your email and password, if you do not have one yet, please choose SIGN UP at the bottom.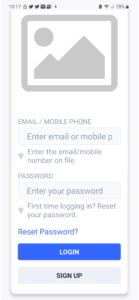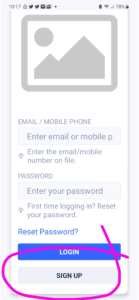 If you get this red error, please ignore and click SIGN UP at the bottom.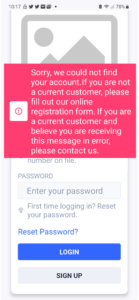 Now you are ready to begin this ONE TIME process to help us get your records correct.
Please enter your information and we can add you permanently to our client list and next time you make a reservation, it will be easy as pie!
Sample page below